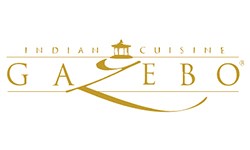 Gazebo
Store Overview
Home of the finest Indian fare, Gazebo Restaurant, welcomes you to a dining experience like no other. Revel in flavours of the yesteryears, and be regaled with 200-year-old recipes, passed down generations of royal chefs from the Mughal era. Luxuriate in the matchless robustness of 'Dum Pukht' cooking, perfected by Gazebo since inception in the year 2000.
Gazebo boasts the presence of chefs who are descendants of the royal cooks from the Mughal kitchens. Not only does this enable to do every culinary masterpiece justice, but also retains the authenticity of the amazing dishes that are recreated, using recipes from two centuries ago.
Gazebo is acclaimed for having perfected the art of 'Dum Pukht' cooking, where food is prepared on a low flame, trapping all the natural flavours inside, resulting in fragrantly delicious dishes. With live coal placed in layers under the cooking cauldrons to impart the right amount of heat, every dish is made to perfection.
Being the pioneer of 'Dum Pukht' Biryani in the UAE, and the first in the region to serve this legendary dish in traditional clay pots, the biryani at Gazebo has become iconic over the years.
Bringing to the table traditional recipes and stupendous flavours from the royal kitchens of Lucknow, Awadh and the North Western Frontier, Gazebo is more than just an Indian restaurant; it's an unforgettable dining experience.
Indulge in an outstanding selection of succulent kababs, luxurious curries, aromatic biryanis and decadent desserts. At Gazebo, the spectacular array of culinary gems is not only a celebration of the senses, but also a true appreciation of the finer things in life.